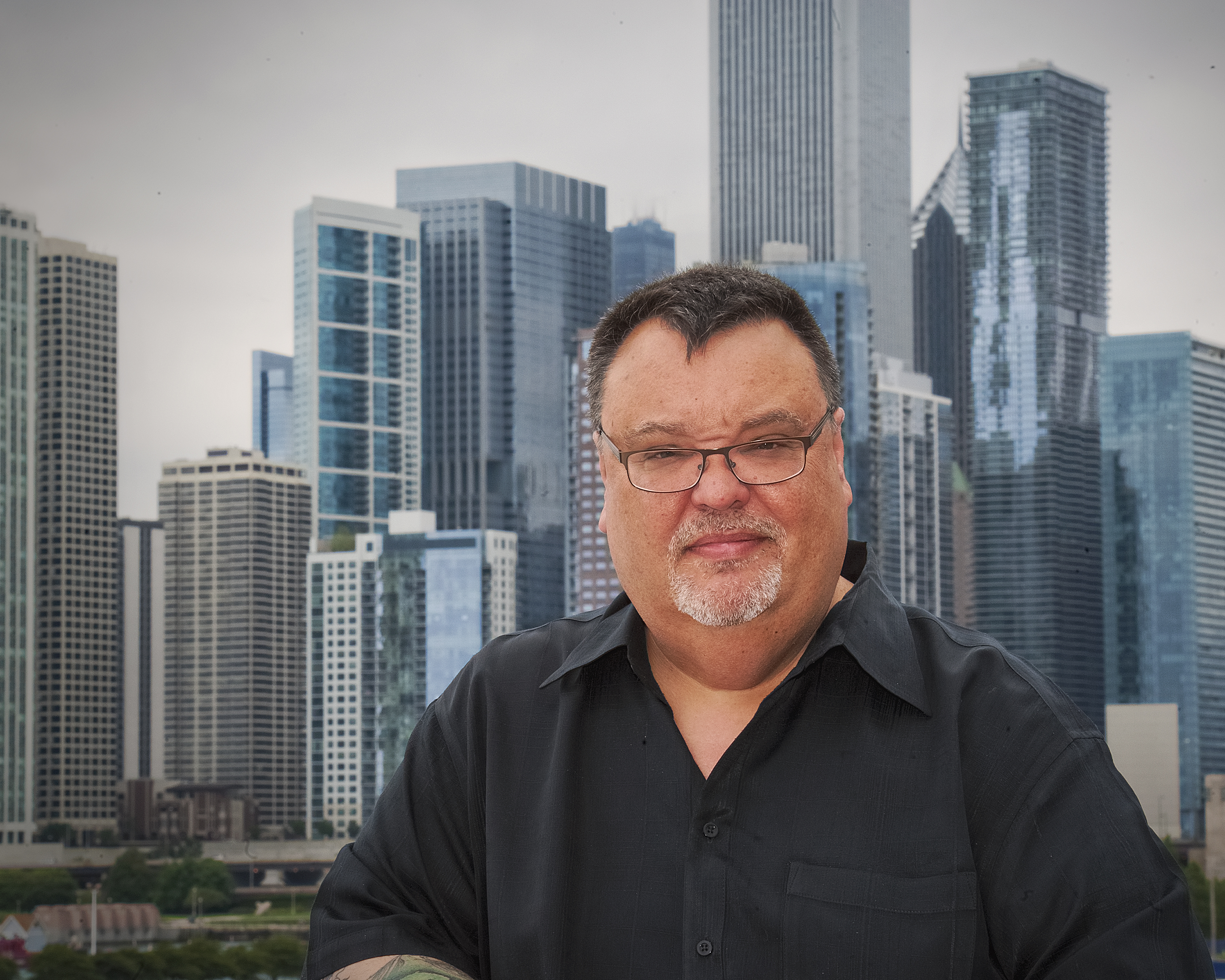 Photo by Marty Perez
Born in Jersey City, New Jersey, the year the Beatles arrived in America, Jim DeRogatis began voicing his opinions about rock 'n' roll shortly thereafter. He is an associate professor of instruction with the Department of English and Creative Writing at Columbia College Chicago, and together with Greg Kot, he co-hosts Sound Opinions, the world's only rock 'n' roll talk show, an independent production heard on some 150 public radio stations nationally via PRX, as well as on podcast at soundopinions.org. He spent 15 years as the pop music critic at The Chicago Sun-Times, and continues to cover news and culture as a freelance writer, including via contributions to The New Yorker.
DeRogatis is the author of 10 books, among them Let It Blurt: The Life and Times of Lester Bangs, America's Greatest Rock Critic (Broadway Books, 2000), Staring at Sound: The True Story of Oklahoma's Fabulous Flaming Lips (Broadway, 2006); Turn On Your Mind: Four Decades of Great Psychedelic Rock (Hal Leonard, 2003), and Milk It! Collected Musings on the Alternative Music Explosion of the '90s (Da Capo, 2003).
While DeRogatis jokes that he is not a musician, he is a drummer, and he has done time in numerous indie-rock bands dating to the early '80s, including Airlines, Speed the Plough, the Love Pushers, the Mandrakes, the Wahinis, and the Ex-Lion Tamers. His current punk trio, Vortis, has been going strong since 2000, and it recently released its seventh album, This Machine Kills Fascists (available on vinyl from Cavetone Records, as well as streaming on Spotify). In his spare time, he is an avid history buff, a military modeler, and a member of the Military Miniature Society of Illinois. He lives on the North Side of Chicago with his wife, Carmél, while his daughter pursues musical theater.
Follow @JimDeRogatis  on Twitter, join his Facebook page, and podcast or stream Sound Opinions. You also can reach me via email at jimdero@jimdero.com.