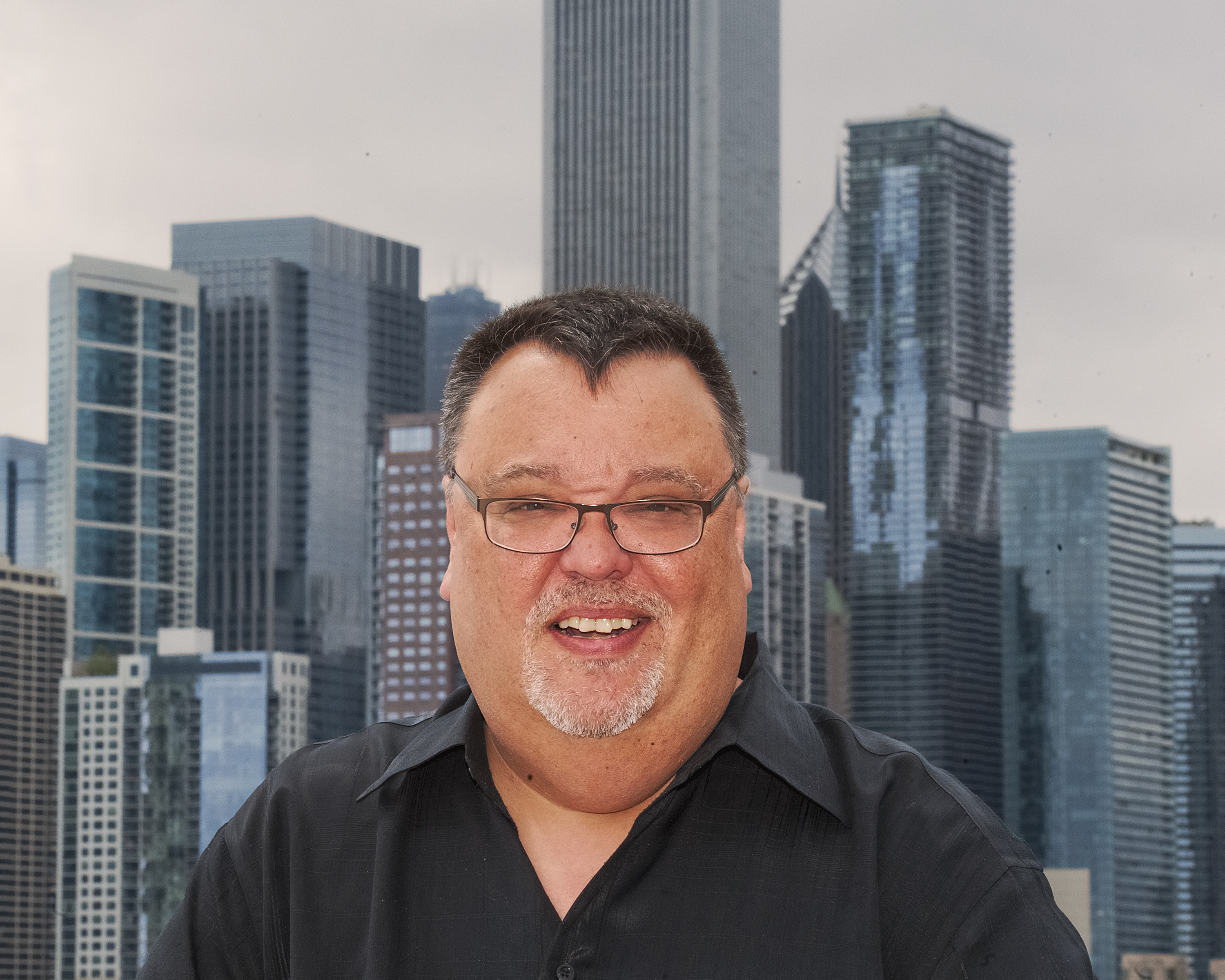 Photo by Marty Perez, 2016
Born in Jersey City, New Jersey, the year the Beatles arrived in America, Jim DeRogatis began voicing his opinions about rock 'n' roll shortly thereafter. He is an associate professor in the Professional Writing Program of the English Department at Columbia College Chicago, and together with Greg Kot, he co-hosts Sound Opinions, the world's only rock 'n' roll talk show, originating from WBEZ Chicago and syndicated to more than 110 stations nationally via PRX. He spent 15 years as the pop music critic at The Chicago Sun-Times before moving into academia full-time in the spring of 2010, though he continues to write music criticism and journalism for his Pop N Stuff column on the WBEZ Web Site.
DeRogatis is the author of 10 books, including Let It Blurt: The Life and Times of Lester Bangs, America's Greatest Rock Critic (Broadway Books, 2000), Staring at Sound: The True Story of Oklahoma's Fabulous Flaming Lips (Broadway, 2006); Turn On Your Mind: Four Decades of Great Psychedelic Rock (Hal Leonard, 2003, a greatly expanded edition of the book originally published as Kaleidoscope Eyes: Psychedelic Rock from the '60s to the '90s), and Milk It! Collected Musings on the Alternative Music Explosion of the '90s (Da Capo, 2003). Together with his wife, Carmél Carrillo-DeRogatis, he edited an anthology entitled Kill Your Idols: A New Generation of Rock Writers Reconsiders the Classics (Barricade Books, 2004). He also edited The Velvet Underground: An Illustrated History of a Walk on the Wild Side (Voyageur Press, 2009) and co-wrote with Kot The Beatles vs. The Rolling Stones: Sound Opinions on the Great Rock 'n' Roll Rivalry (Voyageur, 2010), in addition to the non-music books Sheperd Paine: The Life and Work of a Master Modeler and Military Historian (Schiffer Books, 2008) and Shep Paine's Armor Modelers Guide (Kalmbach, 2016). He also has written for numerous magazines, including Spin, Guitar World, Modern Drummer, Penthouse, and GQ, in addition to serving as an assistant editor at Request magazine and, briefly, Rolling Stone.
DeRogatis jokes that he is not a musician, but he is a drummer, and he has done time in numerous indie-rock bands dating to the early '80s, including Airlines, Speed the Plough, the Love Pushers, the Mandrakes, the Wahinis, and the Ex-Lion Tamers, though current band Vortis is by far his favorite. In his spare time, he is an avid history buff, a military modeler, and a member of the Military Miniature Society of Illinois. He lives on the North Side of Chicago with his wife, Carmél.
Follow me on Twitter @JimDeRogatis, join me on Facebook, and podcast or stream Sound Opinions. You also can reach me via email at jimdero@jimdero.com.